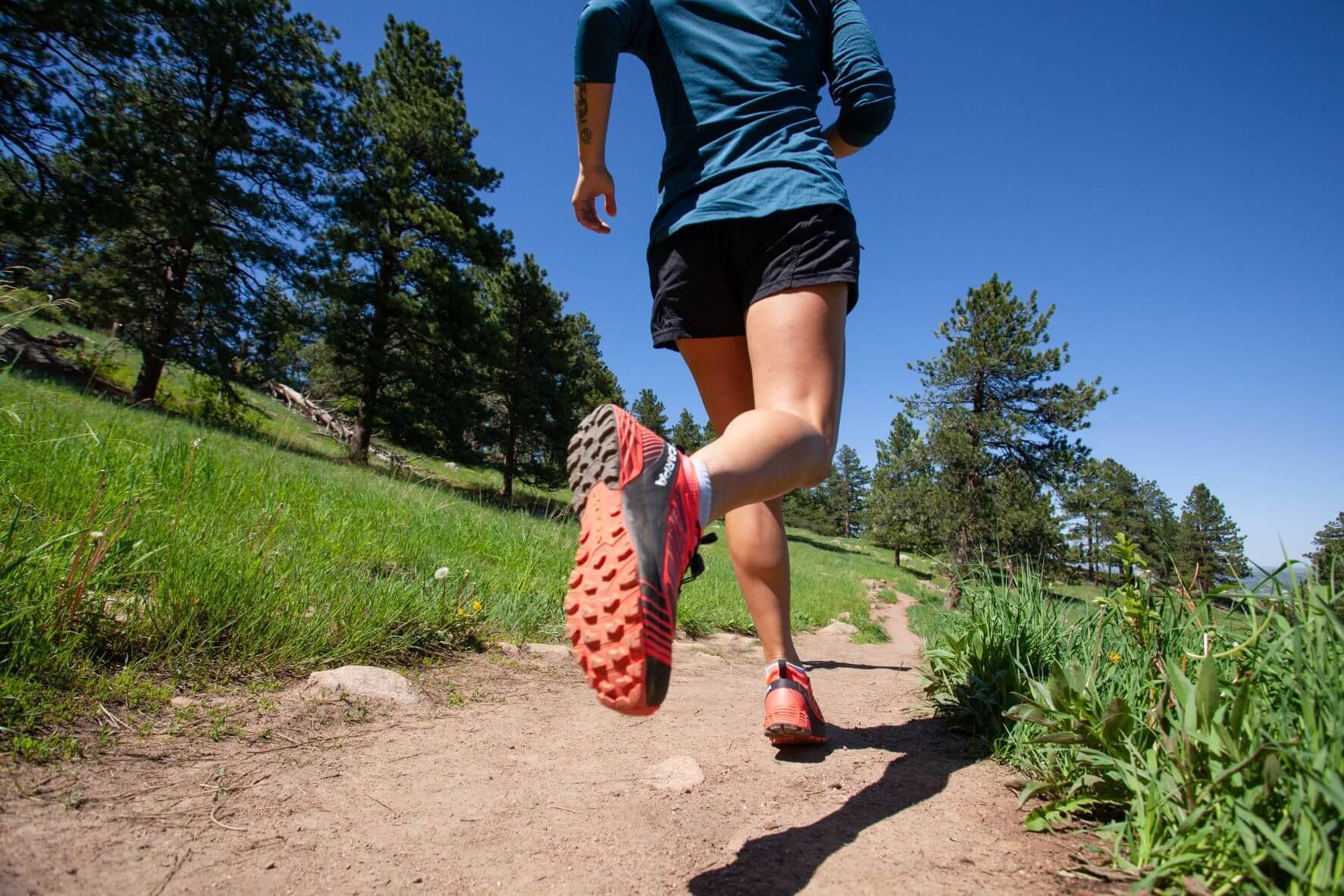 New from Colorado Adventure Guides: Guided Trail Running!
Colorado Adventure Guides excitedly announces a new way to adventure with us: guided trail running!
Colorado Adventure Guides is all about helping people experience the unique adventure opportunities our Summit County home offers. Now, in addition to providing outstanding skiing, biking, hiking, and rock climbing adventures, our guests can experience the same level of expert guiding while trail running. We can't wait to show our guests our beautiful network of local trails while on the run.
To get a taste of guided trail running, join us for one of two weekly guided group runs. On Wednesdays, meet your guide and up to 5 other people to run a different trail each week on a run of about an hour (level 1 on our scale of difficulty). Or for more miles, join a Saturday group run of about 2 hours (level 2) or one of our monthly Saturday 3 hour (level 3) runs that always includes something extra, like a new product to sample or a post-run beer at a local brewery. You show up at the trailhead your guide specifies prior to the run, and the guide takes care of making sure you know where to go from there. Expect to learn a new trail running skill or technique each time you join a guided group run; our guides love educating and will cover topics ranging from proper use of equipment to the mental side of trail running. These guided group runs are a great way to meet new people, improve as a trail runner, and get to know a variety of local trails.
If a guided group run whets your appetite for more, or if you want a run tailored to your training goals, we'd love to take you on a custom guided run. You pick the day of the week and level of difficulty, using our scale of difficulty as a starting point to plan your run with your guide. We love to use custom guided runs to help runners train for upcoming races. We're here for you, Leadville Trail 100 and Breck Crest Marathon runners! We'll plan a route with all the miles and elevation gain you need plus the fantastic scenery you want in a Summit County run. Custom guided runs are also an ideal way to try trail running for the first time. Use the support of a guide to try a new sport in an world-class trail running destination.
We also love working with groups, and our guided runs are perfect for running clubs and families who want to put in some miles on dirt together without worrying about logistics.
Our guides are passionate about trail running and sharing the sport with others. Come join us for some high-altitude miles above treeline, along an alpine lake, or through meadows and forests. We can't wait to share our love of adventure with our guests through trail running!