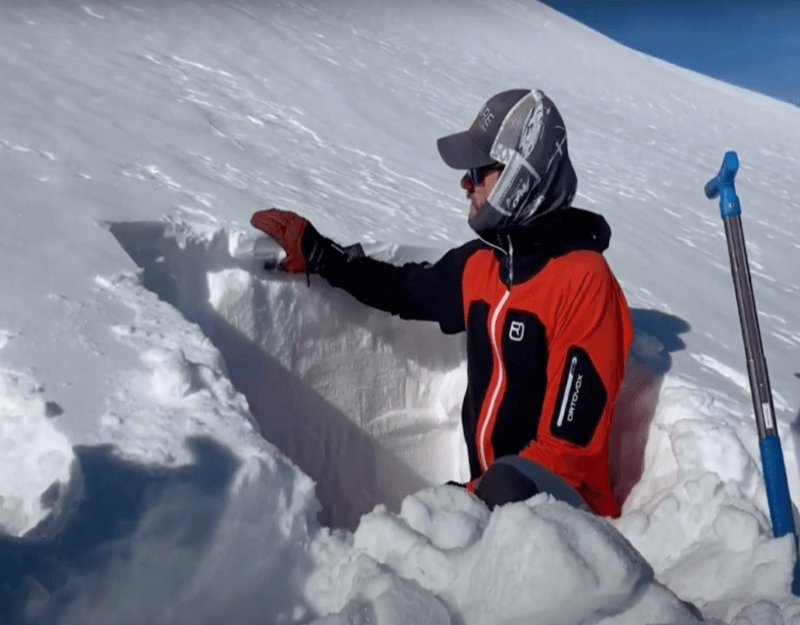 Corn Skiing: Spring comes early to the high-country
Historically, March is one of our snowiest months in Summit County, and typically great for backcountry skiing.  However, this season, March has been virtually snowless.  Warm sunny days combined with the lack of new snow, has sent our snowpack into a transitional phase.  With this transition, corn season arrived, and while it's not the powder that most of us seek, it can be pretty darned fun.
What's corn?  According to the National Avalanche Center, "corn snow" is defined as large-grained, rounded crystals formed from repeated melting and freezing of the snow.  Corn snow forms when we reach a point in the season where air temperatures continue to drop below freezing at night and rise above freezing during the day.  This cycle of freezing and thawing maintains a solid, supportable snowpack, with the surface snow warming throughout the day to create a layer of soft, granular snow, which is great for skiing.  When caught just right, it can often feel a lot like powder skiing.  While it seems simple enough, farming good corn for skiing takes a ton of practice, as it relies entirely on weather patterns and is very time and aspect dependent.  Corn skiing can be extremely fickle and finding the goods is hardly guaranteed.  The slightest cloud-cover or presence of too much wind blowing across the snow surface can erase the corn cycle that day.
Spring can be a complicated time for planning a day of backcountry skiing.  You must be flexible and ready to go when the conditions are right.  The ski guides at Colorado Adventure Guides have been skiing the Summit County backcountry for many years and are constantly tuned into the conditions in order to ensure quality ski conditions for their guests.  So, if you're looking to try something new, join Colorado Adventure Guides for a day of spring corn skiing and enjoy skiing from the summit of one of our snowy peaks.