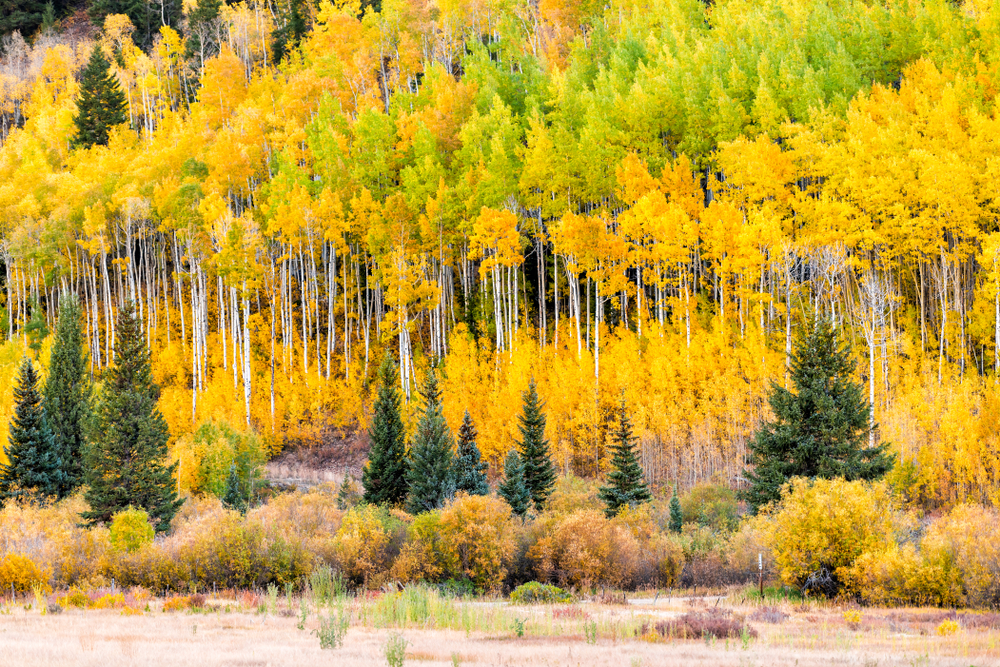 When To See Peak Fall Colors in Colorado
---
Best Time To See Fall Colors in Colorado
---
Colorado is about to witness the arrival of autumn hues, as there have been early sightings of sporadic yellow leaves in the high country.
As elevation increases, the duration of the fall season becomes shorter. Trees at higher elevations undergo a more rapid transformation and do not maintain their vibrant colors for as long. Generally, areas above 8,500 feet witness the first signs of change in mid-September. Meanwhile, trees at lower elevations take a few additional weeks to display their bright yellow and oranges, usually around early October before fading by early November.
If you are considering a leaf peeping journey, the optimal period to visit the northern mountains is from mid to late September. In the central mountains, it is ideal to go in late September. Lastly, for the southern mountains, late September through mid-October is recommended.
---
1. High Mountains (Summit County, Aspen, Vail, Rocky Mountain National Park): You can often expect the peak fall colors to occur in late September to early October. Higher elevations will change color earlier than lower elevations.
2. Foothills (Boulder, Denver, Colorado Springs): Peak fall colors in the foothills and lower elevations usually happen in early to mid-October.
3. Western Slope (Grand Junction, Montrose): In the western part of the state, the peak fall foliage season typically takes place in mid-September to late September.
4. Southern Colorado: Areas in the southern part of the state, such as Durango and Telluride, usually experience peak fall colors in late September to early October.
---
Book A Fall Adventure With Colorado Adventure Guides!
Discover the stunning allure of Autumn in the Rockies through Colorado Adventure Guides. Take your pick from a variety of guided escapades, encompassing hiking, biking, and rock climbing excursions. Rest assured that our skilled guides, who are well-versed in local knowledge, will guarantee an extraordinary journey for you.
---