5 Tips for Fall in Colorado
---
5 Tips for Enjoying Fall in Colorado
Make the most of your fall adventures in Colorado with a few of our seasonal tips!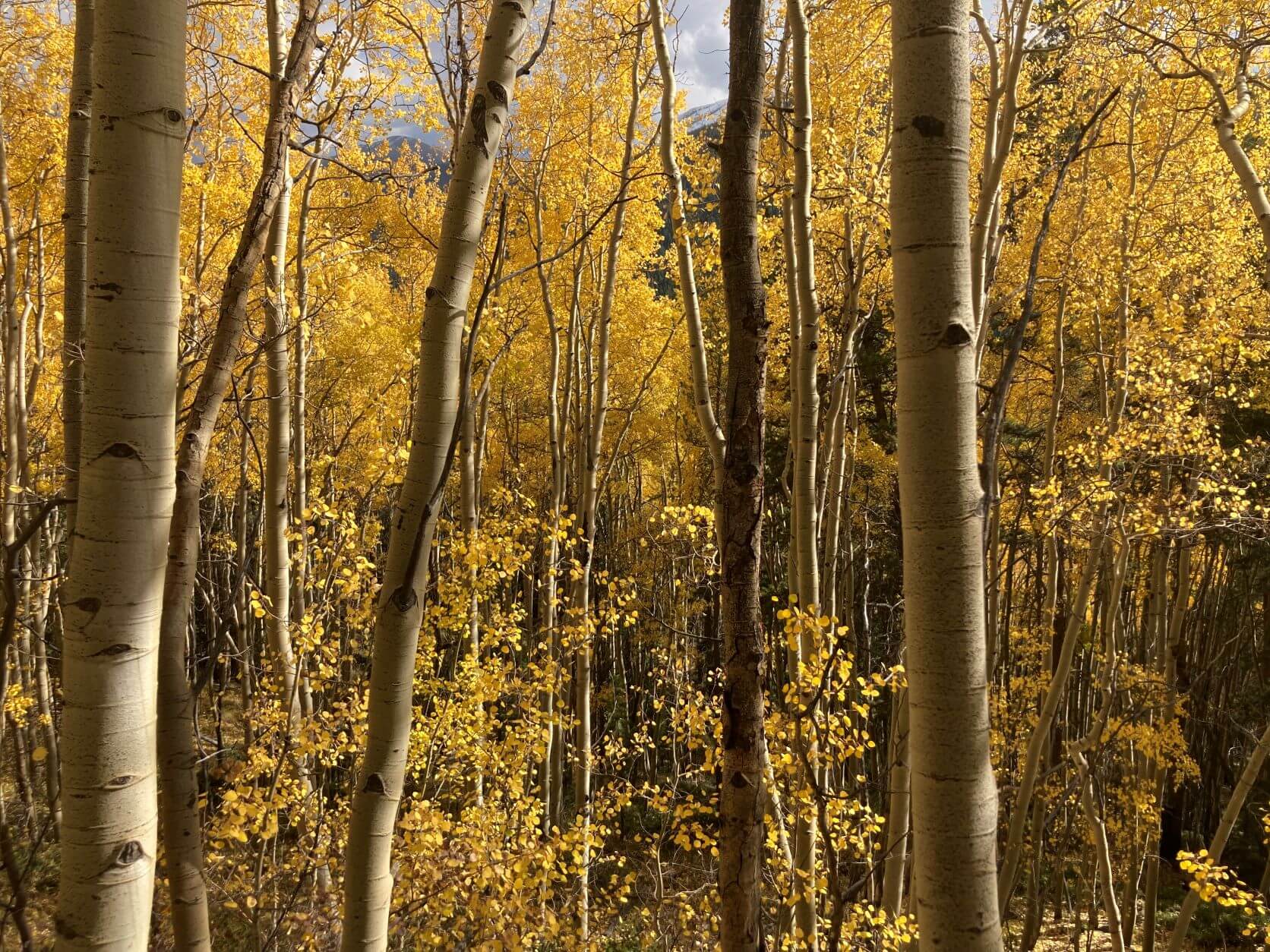 It's the time of year when the days get shorter and the mornings begin with a frosty chill in the air. Summer is about to give way to fall, but winter isn't here yet, and that means there's still plenty of time left to get out and enjoy some time adventuring in the mountains. It's most tempting to flock to trails along stands of aspen trees as they light up in yellow and orange, and we wouldn't blame anyone for doing just that. But after you've gotten your leaf-peeper fix in, don't forget about all the high alpine adventures still to be had.
Fall is arguably the best time to get up in the alpine in Colorado. The tundra flushes with hues of gold and maroon and clear, bluebird days become the norm. Especially after a monsoon season like we've had this summer, the high peaks seem to beckon this time of year. As summer transitions to the colder months, we start to see fewer thunderstorms in the forecast which means less electricity in the sky to shy us away from the alpine. These favorable forecasts mean more opportunities to tackle bigger hiking and mountaineering objectives.
If you're making your way to Colorado's High Country this September and October, here are our tips for how to make the most of this wonderful season.
---
1. Layers!
Summer has slipped away and winter is on its way. The mornings have some extra chill to them now, with temps often plunging into the 30's as the days go on. Most adventures will start off rather chilly, but with blue skies and mild weather in the forecast, the days warm up quickly. So whether you're out for a short morning hike or a full-day ascent, always have an extra layer or two on hand. And even though mid-day may seem warm, the sun only sinks faster these days and as soon as it's gone that chill comes right back.
---
2. Beat the Crowds
Here in Summit County, things start to slow down a little after Labor Day weekend. Long gone are the crowds that come in July, and that means more mountain solitude for us to enjoy. But just because the crowds have thinned, that doesn't mean they're gone completely. This time of year, most people will seek out areas thick with aspens for their fall color viewing pleasure, and you should absolutely do that too (no one can deny how beautiful it is). But after you've taken a fall drive along Boreas Pass Road and biked the leaf-covered berms on Aspen Alley, set your sights to the high alpine for solitude and a little extra adventure.
---
3. Fall Fourteeners
Summer thunderstorms scare you off from your 14er summit attempts? Well those dark clouds come around less often in September and October, which means more weather windows for summiting Colorado's highest peaks. This is a great time of year to go for the longer missions, or even just to sleep in a little before starting your hike. More often than not, you won't have to worry about being back below treeline by the early afternoon, so you can linger a little more in the alpine.
---
4. Check the Weather
While thunderstorms are far less frequent as the days get shorter and cooler, that doesn't mean they're gone completely. Always check the weather before heading out. Plus, this will give you a better idea of what layers to bring. It may be 35 degrees at the trailhead, but half way through your day you could be basking in 75-degree sunshine. Be prepared for extreme temperature changes in a short amount of time! Don't be surprised to catch some snow snow flurries on the same day you were hiking in a tee shirt.
---
5. Catch the Colors!
Experiencing Colorado's aspen groves turn to bright orange and yellow is truly an unforgettable site! Unfortunately, there is a pretty tight window of time to get your leaf peeping in. Due to the high alpine temperature swings a wintery cold snap can come along and cause the aspen's to lose their leaves. Get after it while the getting is good! If the aspen groves are starting to turn, make time to get out and enjoy your favorite fall activities while the colors are still peaking.
---
Hire a Guide for Fall Adventures
Colorado Adventure Guides offers amazing guided adventure to experience Fall in the Rockies. Book one of local expert guides to go on a fall hike, bike ride or rock climbing expedition.
---