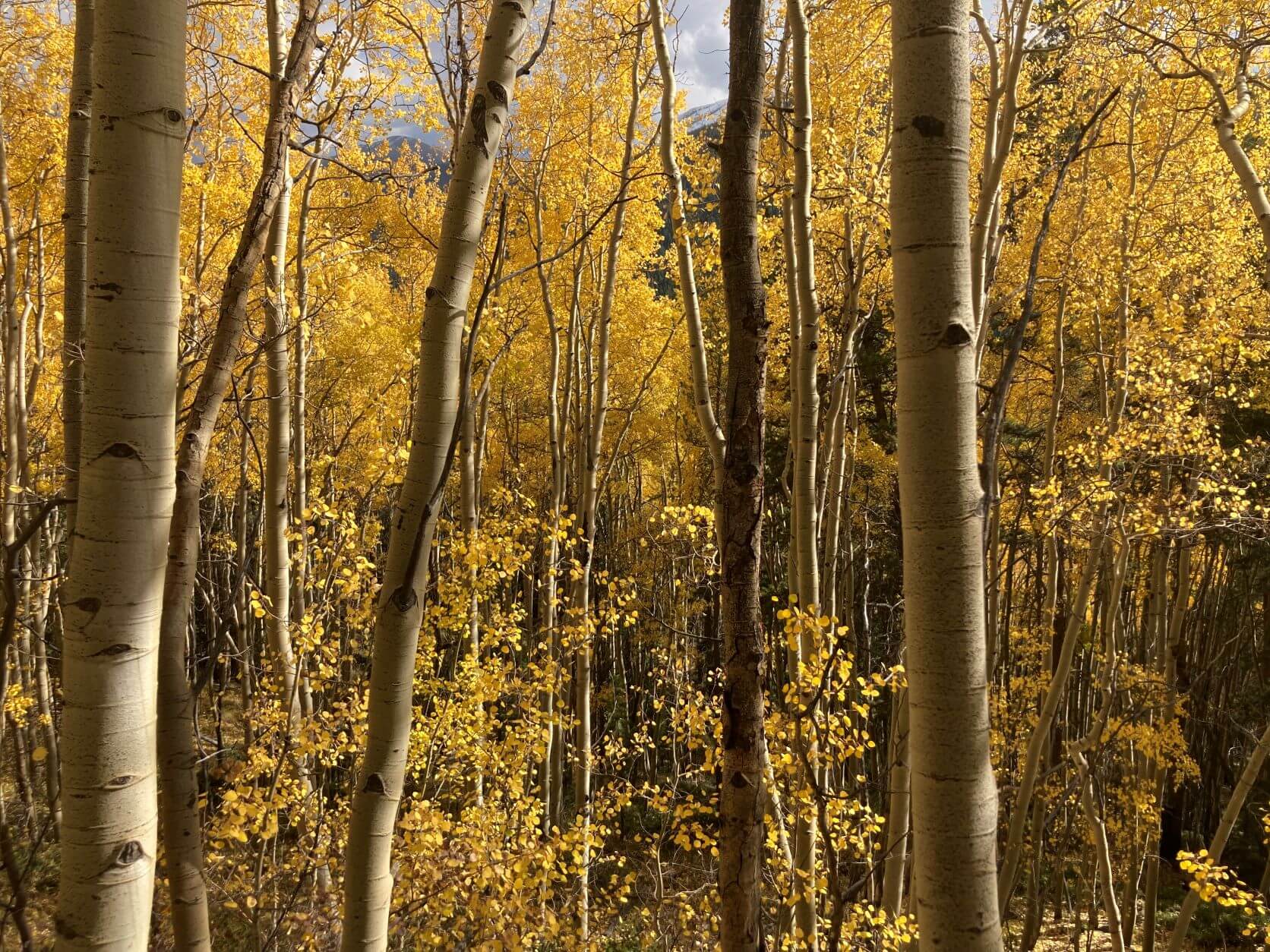 5 Bucket List Fall Activities In Colorado
---
Top Fall Activities Around Summit County
Autumn is the season when we reap the beauty of Colorado's long, snowy winters and bright, sunny summers. Trees that grew a foot in spring, leafed out exuberantly, and sucked in the high alpine sunshine now burst into a last flash of color as the sun declines toward the horizon. It's leaf-peeping season! But why sit in your car driving around roads crowded with gawkers when you can get off the beaten path and enjoy golden aspens and rosy dogwoods with your friends in Colorado's wild lands.
Seeking autumn adventures in Summit County, CO? Look no further than Colorado Adventure Guides. Embark on a captivating guided hike, mountain bike ride, climbing excursion, or mellow float on the Colorado River to witness the breathtaking golden aspens that adorn the Colorado landscape during fall. With their extensive knowledge of Summit County's prime locations for autumn foliage, the expert guides at CAG will lead you to unforgettable sights.
---
1. Rafting On The Upper Colorado
Okay, so yes, the river will be lower than in spring, and the whitewater will be more manageable, but maybe it's not such a bad thing not to get overly wet when the weather will be milder and the sun softer. Days in September and October are often quite warm down in the river valley, and the colors you'll see on the drive over to Rancho del Rio alone will be worth your time. Once on the river you'll see dogwoods and willows radiating the full spectrum of red-orange-yellow colors. Fall grasses wave yellow and orange in the breeze, and the duck and geese with their grown chicks will be filling up on ripe grass seed, preparing to head down to warmer climates. Needle's Eye rapid at lower levels is tricky, and Yarmony is bony, but your guide will funnel you through narrow passes. You'll zip through tall, dark, stony canyons and float past ranchlands and river islands covered with colorful fall vegetation. Experience autumn from water level, a whole new perspective.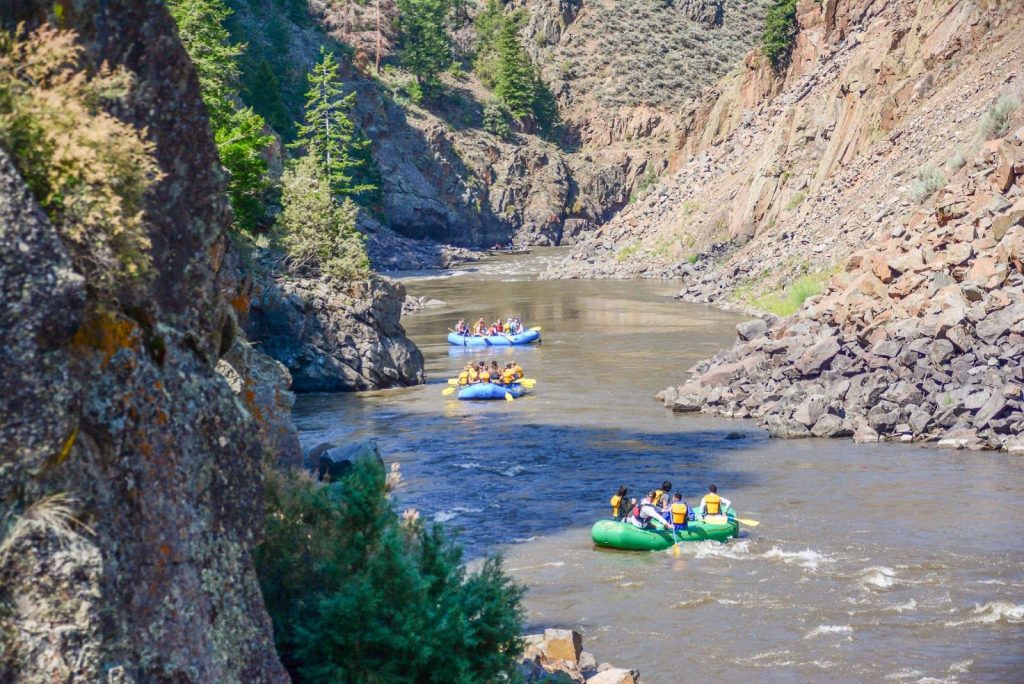 ---
2. Guided Rock Climbing Tour
Frankly, fall is our favorite time to rock climb. There's less chance of afternoon showers that make the rock slick, and the sunshine is milder so you won't bake on the rock wall. Most families have gone home because kids are back in school, and local aficionados are around to guide you. We'll provide all the gear you need and teach you climbing fundamentals.
---
3. Mountain Bike Through Aspen Groves
Hop on a mountain bike and cruise up and down Dillon, Frisco, or Breckenridge's mountain bike trails. We'll load your group and your bikes up in a van, and drive you over to some of the best singletrack runs in the state. If you want to boost your confidence and expand your range of trail options, our guides will teach you skills like berm and flat turn cornering, beginner drops and jumps, introduce you to technical riding, and more. Tell us what you want, and our guides will take you there: grinding climbs, flowy downhills, or cruisers past winding historic mining towns. Most trails will take you past forests with yellow-orange aspens and towering pines.
---
4. Hike Through The Fall Colors
Hike aspen-lined trails to new heights. Our guides will lead you up their favorite fall trails away from the crowds. In the fall hiking trails are often lined with fresh fallen golden aspen leaves, and you can walk over a route reminiscent of the yellow brick road to Oz. A whole corridor of aspens glows like a golden tunnel, shining warmly all around you. The aroma is kinder and more loamy than that of a clean, stark piney forest scent; the atmosphere is soft and wistful. Take a picnic and enjoy this brief, special season with the whole family. Learn about preparing for variable fall weather here.
---
5. Paddle Board Tour On Lake Dillon
Tour Lake Dillon's Islands on a stand up paddle board or in an inflatable kayak. In the fall, summer's strong afternoon winds and clouds typically die down, and the Lake can be sunny and smooth as glass even in the second, and warmer, half of the day. The Reservoir is lined with shrubs that change from green to red and orange, exploding like small campfires on the shores you'll cruise past. Tall grasses on the uninhabited islands turn golden and bright, and ducks and geese cruise past diving for fish or eating seeds on the shore. You may see deer and elk with furry fall racks jousting for mates, and eagles and osprey hunting fish before the lake freezes over solid. Bring the whole family; we'll supply all you need: splash jackets, life vests, and SUPs or kayaks. This is a great place to learn the basics of stand up paddle boarding.
---
Book A Fall Adventure With Colorado Adventure Guides!
Experience the beauty of Fall in the Rockies with Colorado Adventure Guides. Choose from a range of guided adventures, including hiking, biking, and rock climbing expeditions. Our expert local guides will ensure an amazing experience for you.
---